Goodbye Waitlist, apply directly for OneCard now

We are closing Waitlist 2.0.
That's right - we launched OneCard Waitlist 1.0 in February 2020, and over 75,000 uses of our OneScore app participated by the time we closed it on March 10, 2020. Back then, we'd said that users unlocking all items and among the Top 12,000 would be eligible, subject to our credit policy.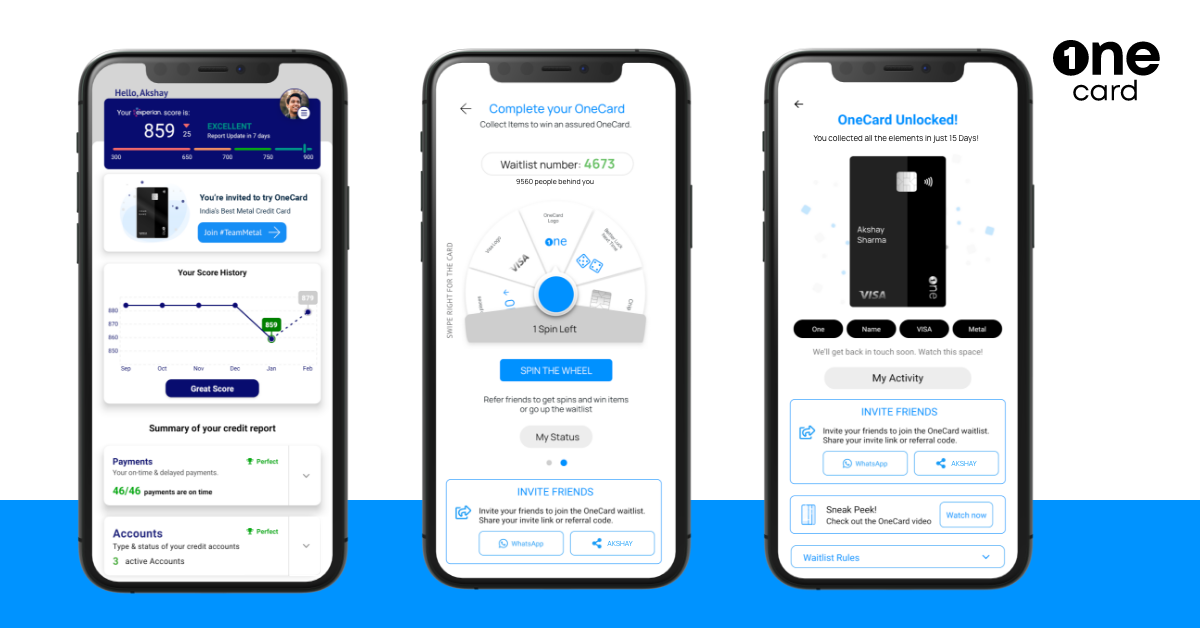 In mid-August, we launched Waitlist 2.0 with 10,000 cards up for grabs. It extended the capabilities of the previous Waitlist by adding several new elements and ways in which to unlock the OneCard, and almost 200,000 users have participated till now.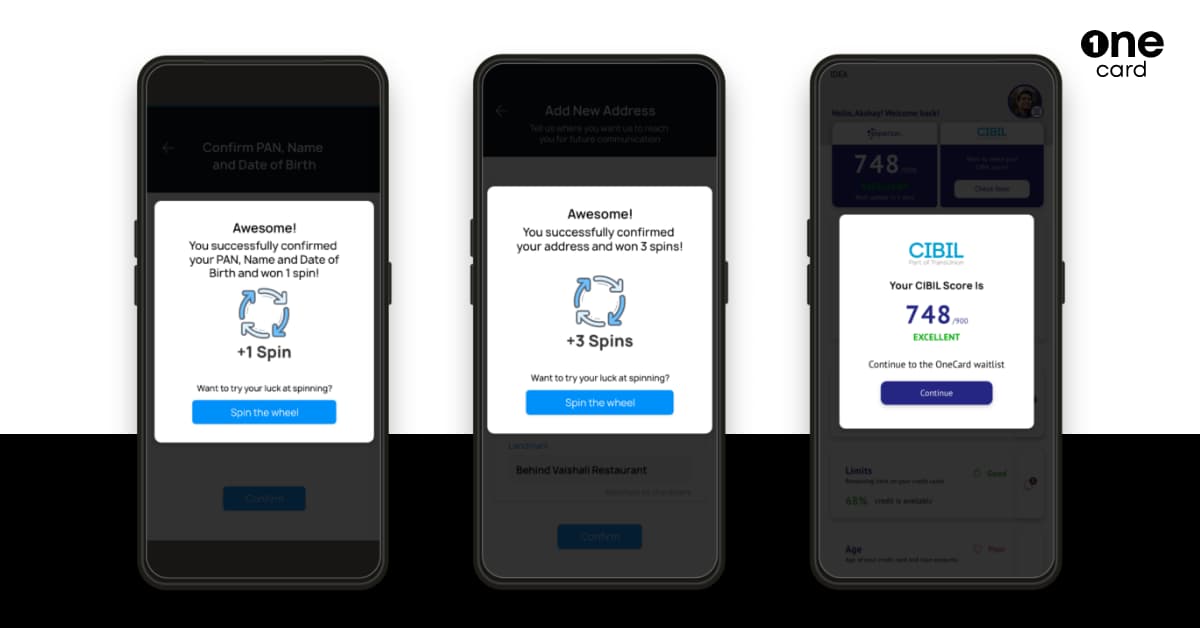 Awesome, so why close the waitlist?
When we launched the first Waitlist, we wanted to announce the product and assess the demand for OneCard - a mobile-first metal credit card, which would be available exclusively to OneScore app users. We also wanted to make the process of applying for a credit card quick and fun, with minimal documentation, and get our app users involved in the entire process as well.
At the same time, our tech, operations and risk management teams were hard at work ensuring that all our card processes were up to the challenge of managing the inflow of applications. Though the ongoing pandemic played spoilsport to an extent, we were able to bring the card to market and roll out delivery of the metal cards in June.
The main objective of an MVP (Minimum Viable Product) is to build fast and learn fast. Both Waitlist 1.0 and Waitlist 2.0 allowed us an excellent opportunity to do that, so it was time to move on to the next big thing.
The New OneCard Application Process
We had decided back then, that within 6 months of our initial announcement, we should be in a position to offer OneCard to all applicants, without any waitlist.
With the experience, user feedback and key learnings imbibed from both Waitlists, as well as the trust of thousands of OneCard members, we're delighted to share that users can now apply for OneCard directly on tap from the OneScore app.
Applying for OneCard now
Once you download the OneScore app and fetch your CIBIL and Experian credit score, you can choose to apply for OneCard. We have refined our credit and risk algorithm to manage incoming applications seamlessly with minimal human intervention.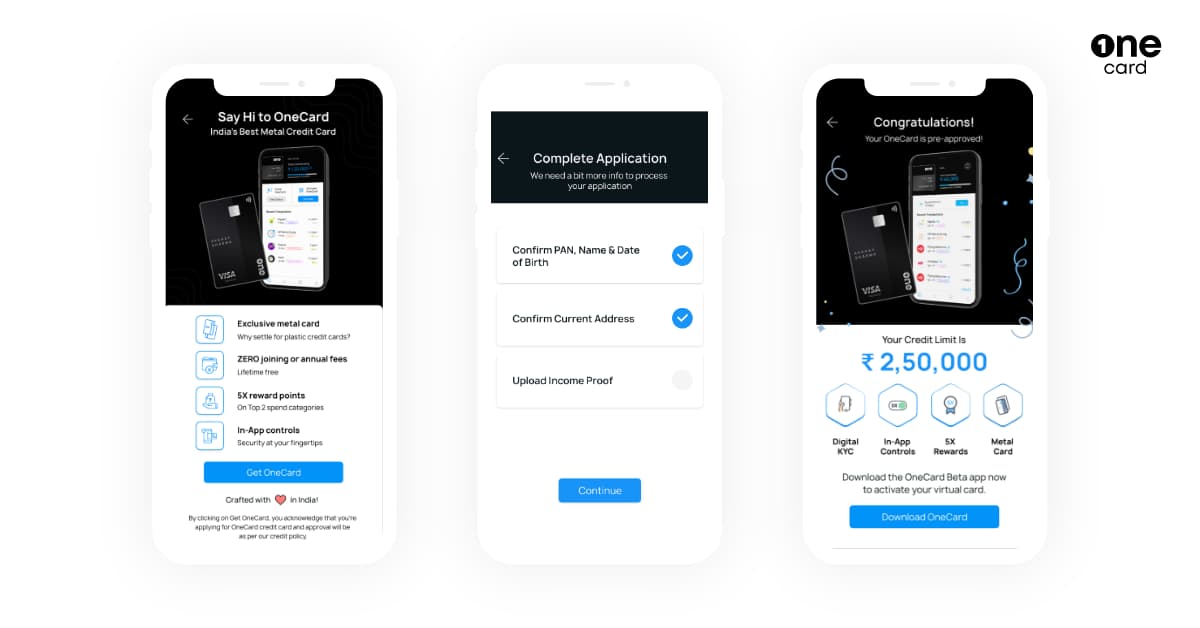 The best part of the new process - our credit validation and decisioning engine is sleek, fast and super smooth - the app will confirm in a jiffy if you're eligible or not. In case any additional information is needed, details would be shown in the app. Here's an overview of how we evaluate OneCard applications.
While both the previous Waitlists had a finite number of metal cards on offer, we're happy to share that the new application process has no restrictions, and metal OneCards are now available on tap.
We're adding newer cities at a much quicker pace now, so if OneCard is not available in your city now, don't lose hope - it would be added very soon. If you were a part of either Waitlist 1.0 or Waitlist 2.0, your OneCard application status is already shown in the app.
The Goal
We believe that eventually, all our OneScore app users should have and enjoy using OneCard. We are working on launching new products and solutions based on your feedback, so keep looking out for updates in your OneScore app in the coming weeks.
Apply for OneCard now!