June was an exciting first month for OneCard members, and we saw an enthusiastic participation in the OneCard Rewards programme.
Cards were activated and delivered in phases throughout the month across all eligible cities. Even though not everyone was active from June 01, we're thrilled to see that almost 50% of OneCard members were rewarded for their spends using OneCard.
Further, 18% of them unlocked the coveted 5X on their top 2 spend categories, causing their OneRewards points balance to zoom!
Here are some other interesting stats we've put together: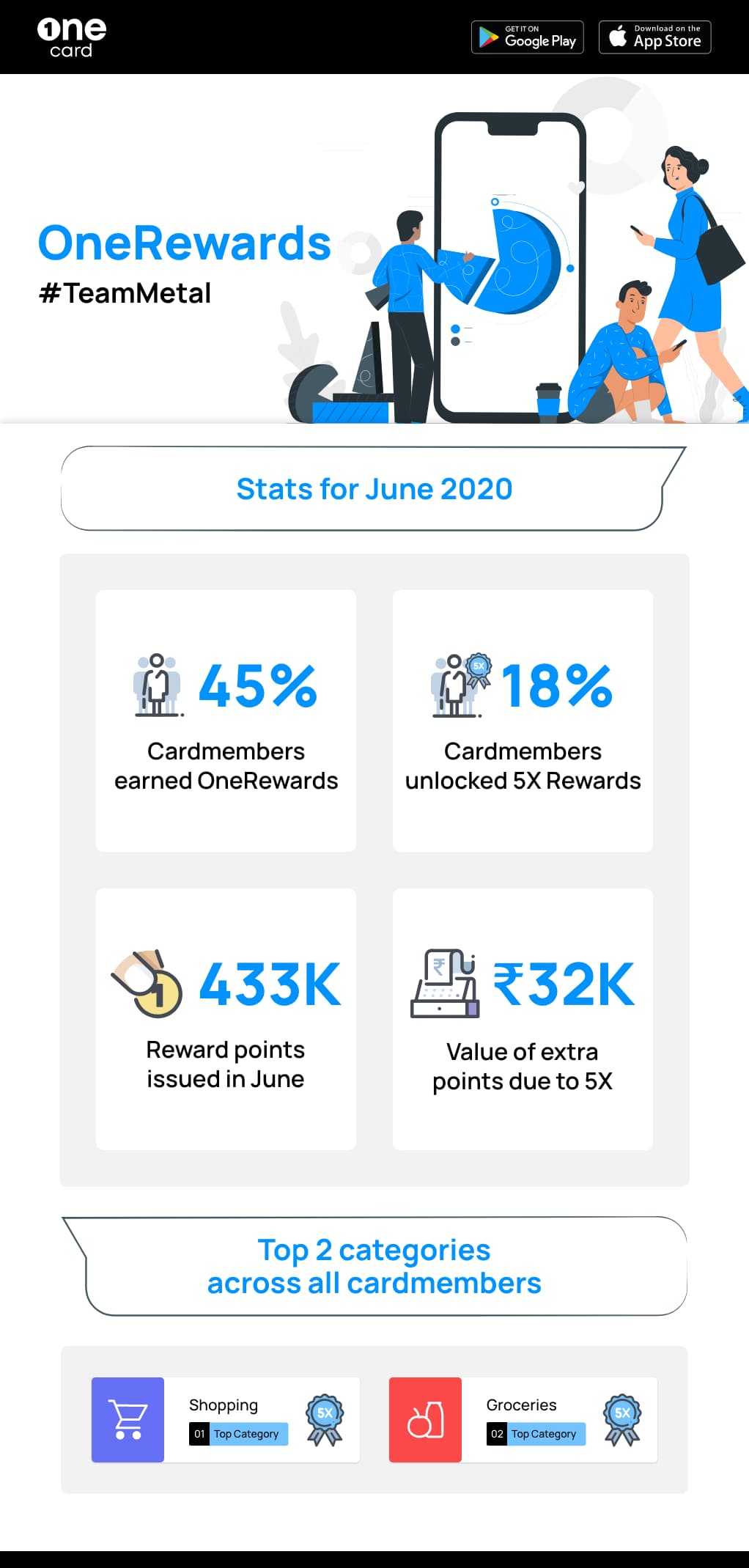 - Once you spend on three or more categories during a month, the top 2 spend categories from those will be eligible for 5X rewards
- The 5X reward points are credited to your points balance in the subsequent month, on 10th (we credited 5X points for June on July 10)
If you're new to OneCard, check out our post in which we shared more details about the OneCard Rewards Programme.
We look forward to seeing you in the list of members who unlock 5X rewards in July.