The OneCard Spends Planner is a smart tool to help you better manage your credit card expenses. If you haven't explored it yet, this blog will help you learn more about the benefits and functionalities of the Spends Planner. Get ready to make the most of this latest tech-powered feature, which will make your OneCard experience even more magical!
Salient Features of the OneCard Spends Planner
1. Set up a budget according to your income range and financial goals
We know that budgets vary as per individual circumstances and aspirations. For this reason, the spends planner lets you select your income range and goals before setting up a budget. It will also help us deliver a more personalised spends planning experience in the future. This may include curated tips to manage your budget or even personalised offers and features.
2. Get detailed insights on your spending habits
The spends planner helps you deep dive into your spending habits, allowing you to be in full control of your monthly cash outflow. In our quest to provide a holistic experience to our users, we help them become responsible credit card users rather than simply encouraging higher spending. We also give content recommendations to help you better manage your budgets.
3. Get timely alerts on your budget status
We know that plans don't always work out. If we notice that you are overshooting your set budget, we give you timely alerts to allow you to come back and edit your budget or even cut down some expenses. This helps you stay on track as much as possible.
4. Manage category wise budgets
Even after planning an overall monthly budget, you may end up spending more in some categories. For the same reason, we are also introducing a category wise spends planner to give you further control over your spending. Stay tuned!
How To Use The OneCard Spends Planner
To get started, click on the 'Plan Spends' icon as shown in the screenshot below and follow the steps as they appear on the subsequent screens.
Click on 'Get started'
Set your goals
Select your monthly income range
Set your budget
Track and analyse your budget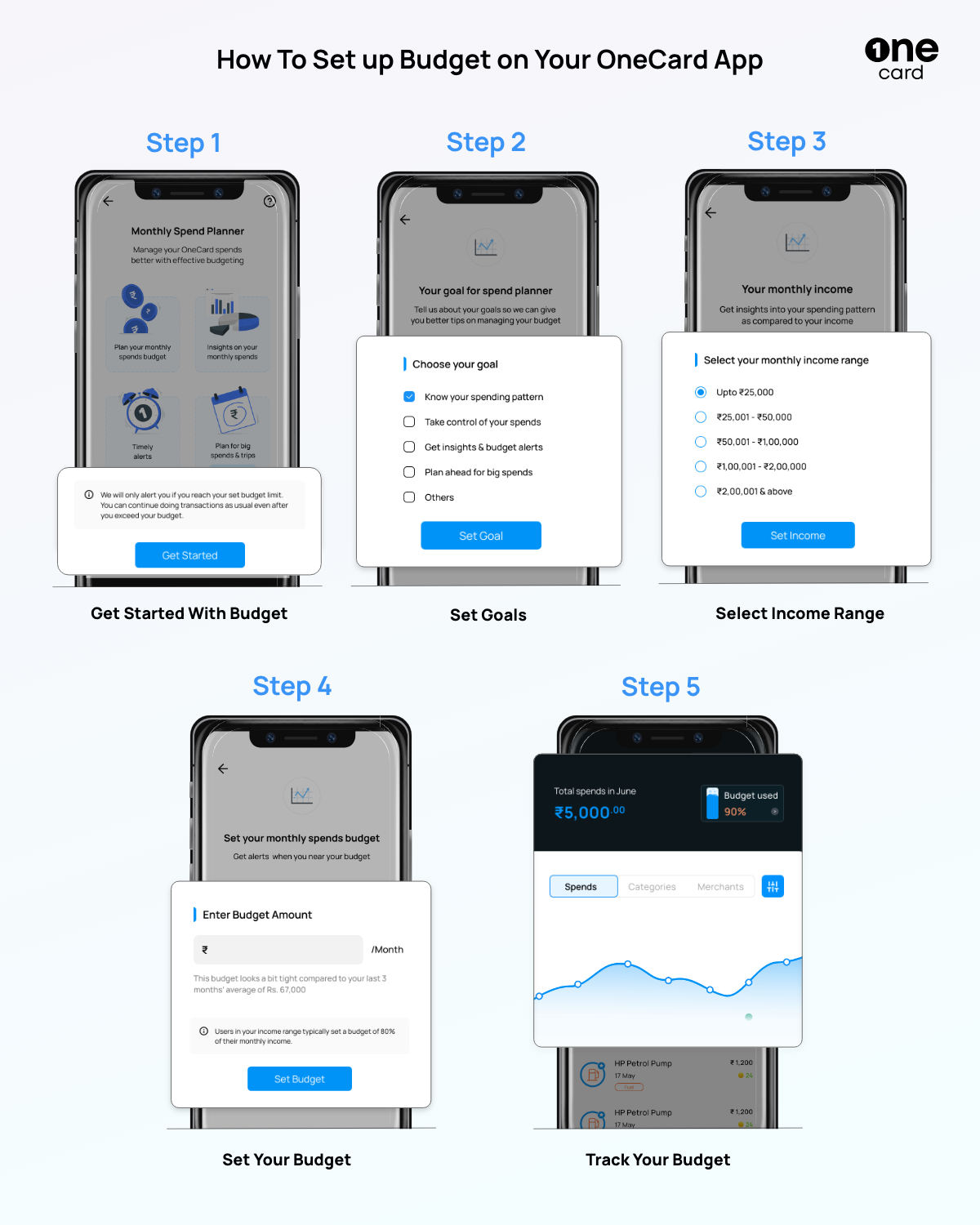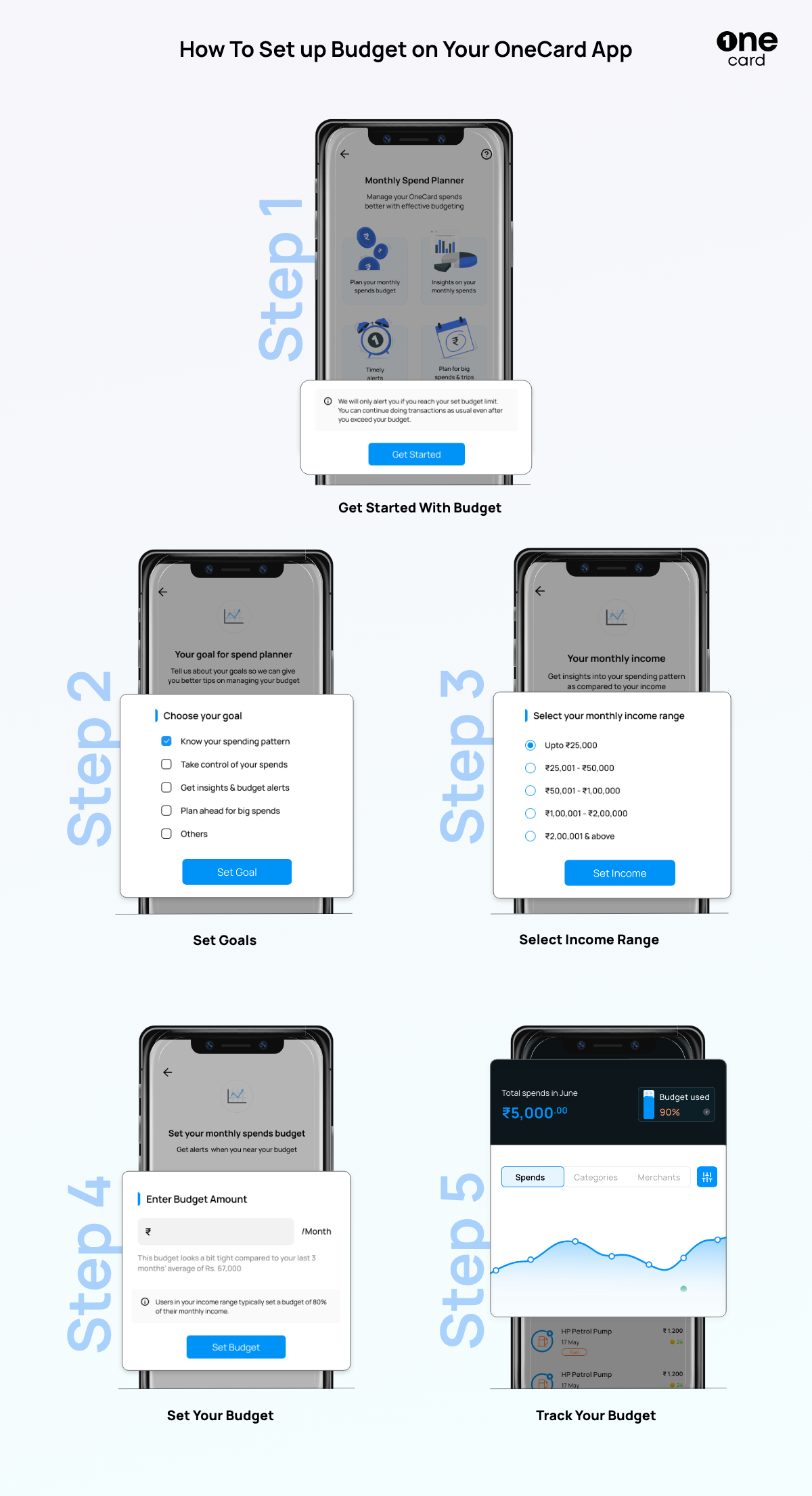 Why Bother Making a Credit Card Budget
Spending In A Conscientious Way
Credit cards provide a sense of freedom to spend on what you aspire to buy. For example, buying the latest electronic items or even household furniture becomes more convenient because you can easily purchase them on EMIs from Amazon or Flipkart. However, being mindful of your monthly budget is important to avoid overspending.
Prioritising What Truly Matters
When data is transforming every aspect of our lives, why leave out credit card spending? A credit card budget is not merely about controlling your spending but also having better visibility into your spending needs. For example, if you must spend on cabs every month, there is no way you can control it, but having visibility can help you account for other expenses such as dining or entertainment, for which you may have a choice.
If you are among those who like to be in charge of their credit card expenses, OneCard's Spends Planner can be the perfect choice for you.