In India, sweets are always the highlight of any festival or celebration, and with Holi around the corner, here's a delightfully "sweet" offer on your OneCard 😋
Spend with OneCard, win sweet stamps worth 10,000 points!
Purchases on your OneCard both online and offline are eligible.
- Spend ₹500 to ₹4,999 to win an assured sweet stamp worth up to 1,000 points
- Spend ₹5,000 to ₹9,999 to win an assured sweet stamp worth up to 5,000 points
- Spend ₹10,000 or more and win an assured sweet stamp worth up to 10,000 points
In addition to these bonus points, you will continue to earn regular reward points for purchases on your OneCard. A point to remember: these bonus points will not qualify for the monthly 5X boost - that will be applicable only on your regular points as usual.
Spends on the below categories are not eligible for this offer:
- Wallet transfers
- Rent payments
- Fuel transactions
- Media spends (like Google/FB Ads etc)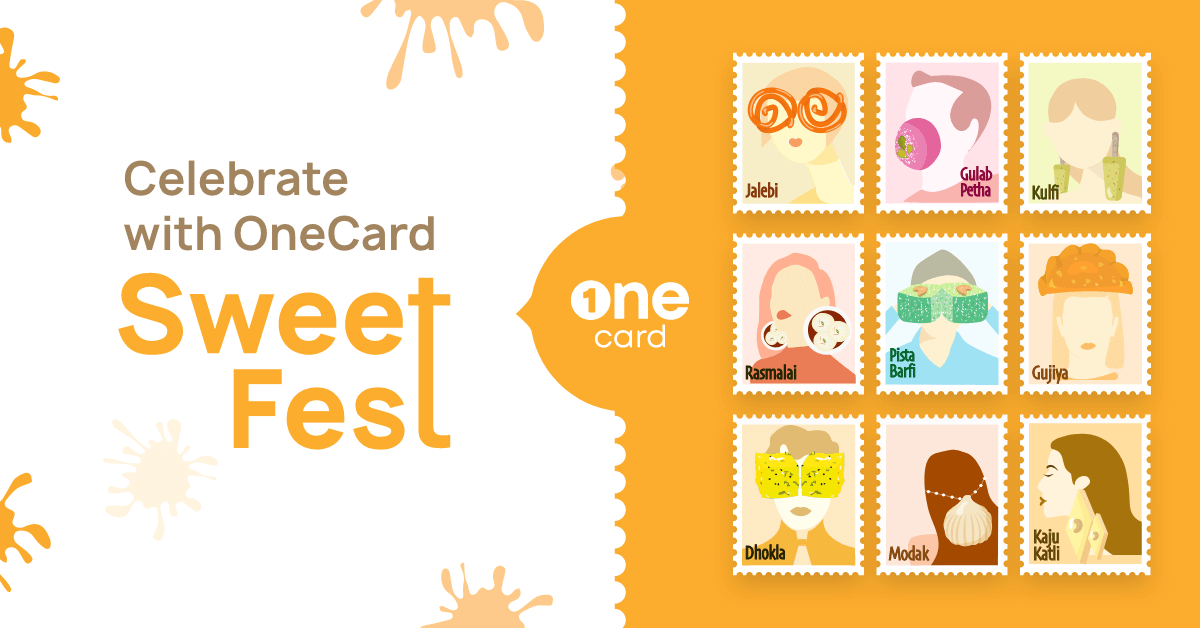 There are a total of 9 sweet stamps on offer. Each stamp has a different point value assigned to it.
The stamps you win each day will be unlocked the next day at 12 noon and shown in your app.
This offer runs from March 27, 2021 till 11.59 pm on April 5, 2021. All winners will receive their bonus points by 3 pm on April 20, 2021. You can check the offer Terms and Conditions here.
In all, there are 50 stamps up for grabs. So what are you waiting for? Go ahead, make a splash, try and collect all the sweet stamps!